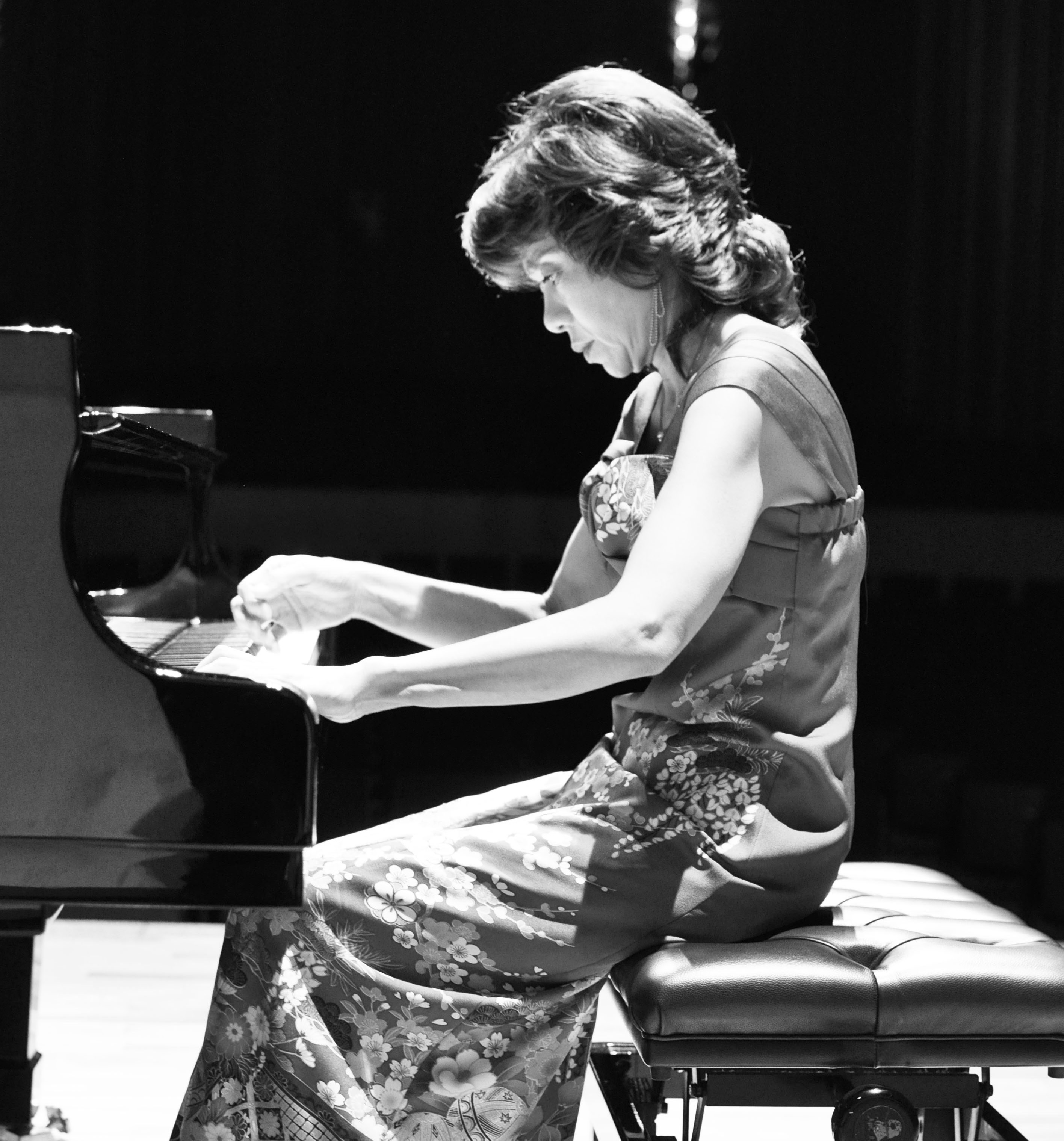 "Hisako Hiseki"
Hisako Hiseki after graduating from Kyôto University of Art and Music, went to Europe, studied at the Mozarteum in Salzburg and at the University of Music and Theater in Hannover, until he became a direct pianist of Alicia de Larrocha, in Spain.
She is currently developing her musical activities based on Barcelona where she resides, and is considered as a leading specialist in Spanish music. In this concert he performed the suite "Goyescas", the seven complete pieces, of Granados, intercalating "Clair de Lune" and "Arabesque Nº 1" by Debussy.
The music of Granados is characterized precisely because it is the result of having made to evolve the popular music of Spain, incorporating the technique of French impressionism. Hisako Hiseki, has vividly revealed the background to the creative process of the work, and there it is clear how a harmoniously integrated pianism can be said to be French, and the peculiar constitution of the work.
We have seen clearly that its interpretation proper, has enhanced the content of the work, making a reading of great contemplative depth. It should also be noted that along with clear vision, sympathy and passion for the work were also something extraordinary. These facets are imprinted in the significant existence of this prized pianist.

Also, with the pieces of Debussy, interpreted the work properly capturing its style. Hisako Hiseki is a Japanese pianist with unique qualities and I hope these activities will continue from now on.

Ryûichi Shibata (October 20, Tôkyô Bunka Kaikan)