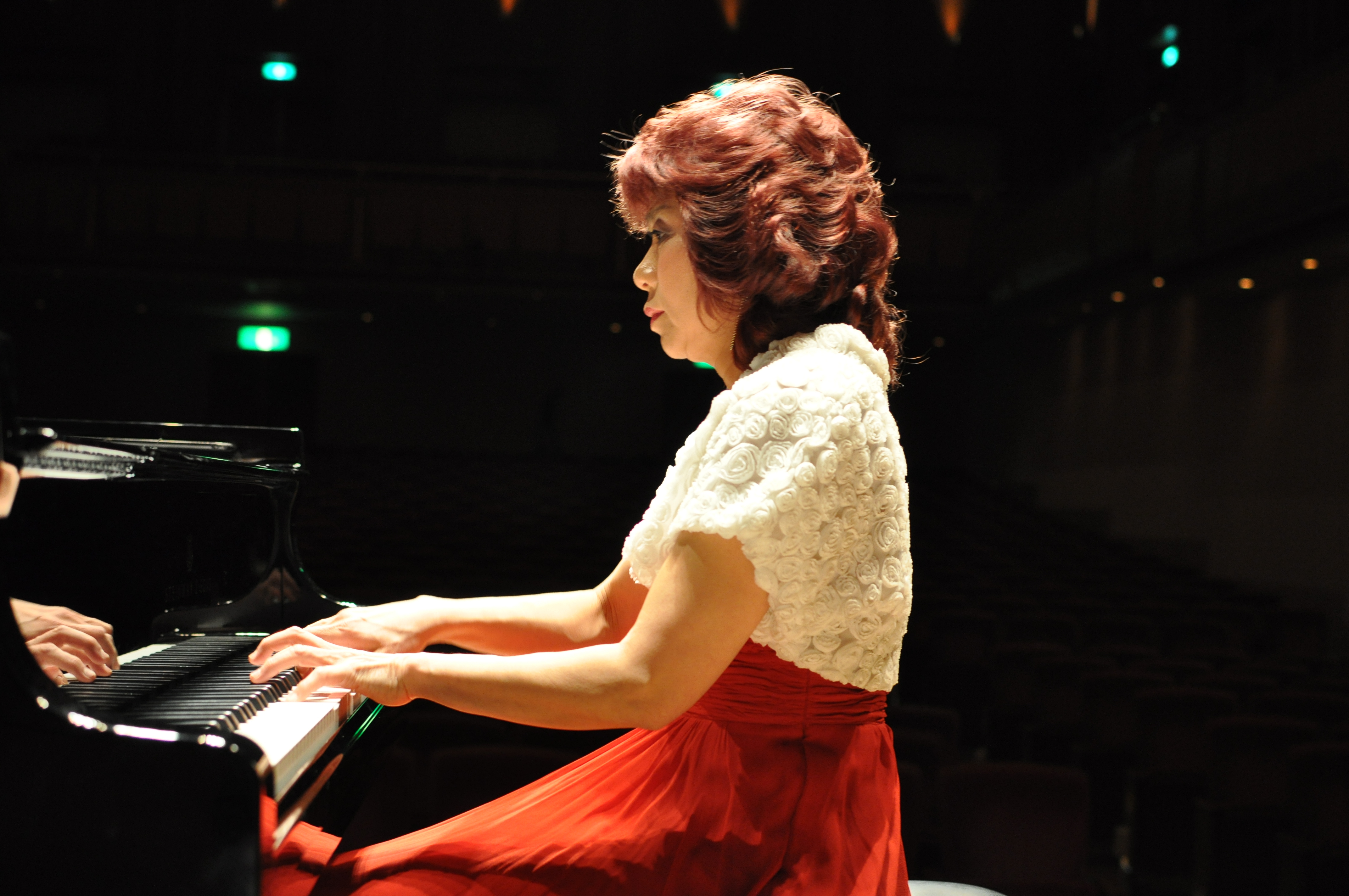 ... Hisako Hiseki played in the first half of the concert pieces of Enrique Granados: five compositions of Spanish Dances, and "Complaints or the Maja and the Nightingale" and "The Zany" of the Goyescas suite, in which he displayed a subtle attraction and exquisite nuances. In the second half he played "Four Little Dream Songs" of Takashi Yoshimatsu, pieces with which he showed great familiarity and interpreted in a clear and transparent manner. He finished with "Klavierstück Op.118" by Brahms, played with gravity contained sad that came directly to the public and will certainly be remembered by the audience.

Hamarikyu Asahi Hall, April 16
Akemi Hara, in Ongakunotomosya

---
... Hiseki seems to have a special connection to the Spanish music. He started with five pieces of Granados Spanish dances in which the artist added the Japanese refinement inherited passion of his teacher Alicia de Larrocha, wrapping subtle sensitivity. He played "Villanesca" beautiful and graceful way, and the piece "Andalusian", which without Segovia's guitar might seem to be missing something, shone only played piano, tinged with deep emotion. Hiseki also played some compositions of Goyescas.
The "Four Little Dream Songs" of Takashi Yoshimatsu were the obvious choice to play as a natural continuation of Granados and Hiseki gave them a limpid hue, linear, as if playing a celesta. The ups and downs kept to a minimum, with exceptional articulation that fit perfectly in the atmosphere created by the works of Yoshimatsu, which contrasted sharply with the solemnity and heaviness of "Klavierstück Op.118" by Brahms, played below.
The artist played exquisitely "Pavane" by Albeniz, as an encore to the public, which provided a splendid end to the concert.

Hamarikyu Asahi Hall, April 16
Masahiko Takatsuka, in Ongakugendai