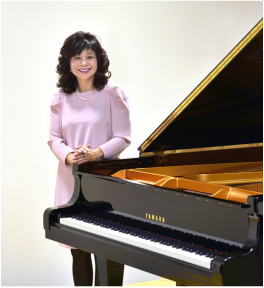 Day and time: Friday 04/11/2016 at 9:00 p.m.
Location: in the Golfas of "Can Lleonart". Alella.
Province: Barcelona
Country Spain
Organized by: Alella Town Hall
Concert by the great Japanese pianist and specialist in Spanish music, Hisako Hiseki, just after arriving from his tour of Japan with this repertoire of homage to Enrique Granados, in the year that commemorates the centenary of his death.
Hisako Hiseki will offer us a concert in which we can hear works by Enrique Granados; All the integral of "Goyescas", plus "El Pelele".
Repertoire
"Goyescas" by
Enrique Granados (1867-1916)
Los requiebros
Coloquio en la reja
Fandango del candil
Quejas o la maja y ruiseñor
El amor y la muerte
Epílogo, Serenata del espectro

"El Pelele"

Price: 5 euros