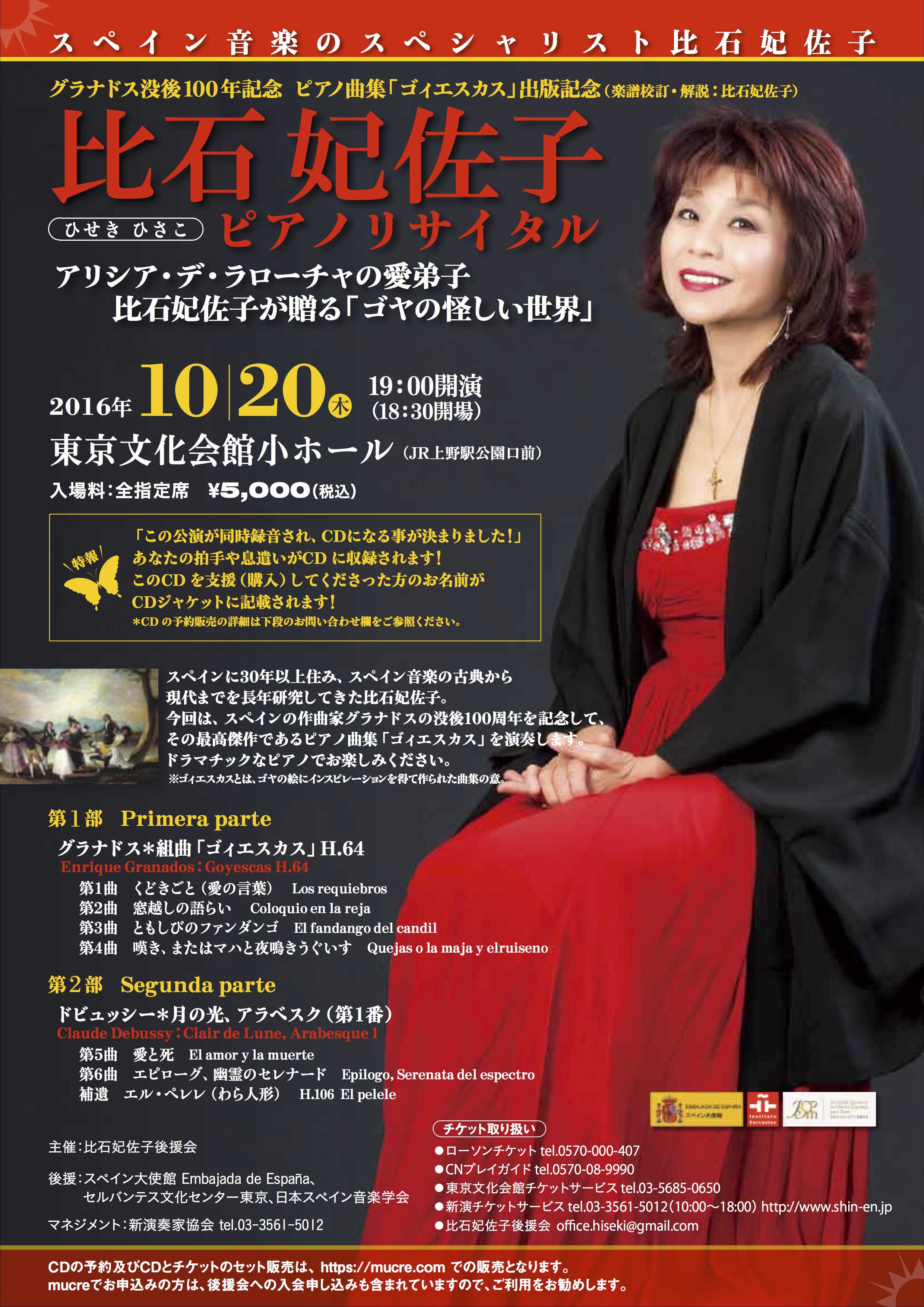 The 20th of October, 2016, at 19:00 h
At Tokyo Bunka-kaikan, Japan.
Hisako Hiseki is going to play the whole of "Goyescas" and "El pelele" of Enrique Granados. And Claude Debussy's "Clair De Lune" and "Arabesque 1".
This is one of the acts that will happen around the presentation of the new score of the "Goyescas", that will be published in October with the corrections and commentaries of Hisako Hiseki, great pianist and scholar of the Spanish music.
In order to do a live recording and the posterior edition of the CD of the concert, a "Crowfunding" is taking place. To the interested people on contributing: please send an e-mail to office.hiseki@gmail.com