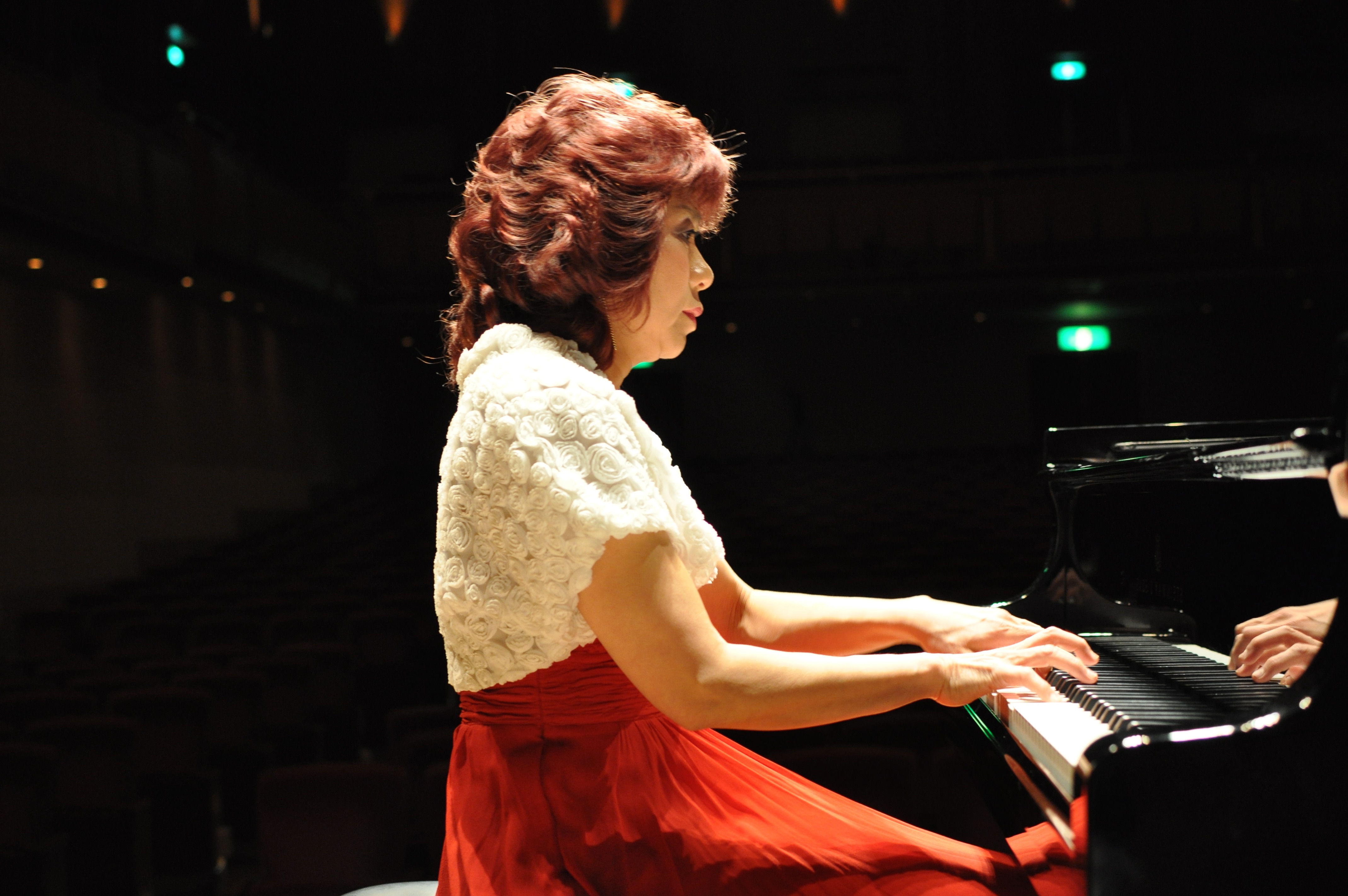 We have prepared a selection of the concert that Hiseki Hisako gaves at Hamarikyu Asahi Hall, on April 16th, 2015.

The works that can be heard are:
- "Andaluza" of "Spanish Dances" op. Enric Granados 37
- "Quejas o la Maja y el ruiseñor" of "Goyescas" by Enrique Granados
- "Pavana-Capricho" Op 12 Isaac Albeniz.
- Yoshimatsu: "Four Little Dream Songs": "Spring Dream on May Song"
- Johannes Brahms: "Klavierstücke Op.118"
1 Intermezzo A-moll
2 Intermezzo A-Dur
3 Ballade G-moll.
5 Romance F-Dur
6 Intermezzo Es-Dur
A brief overview of the composers interpreted in the concert: Granados, Albeniz, Yoshimatsu and Brahms.
"He finished with "Klavierstücke Op.118" by Brahms, played with gravity contained sad that came directly to the public and will certainly be remembered by the audience."
Akemi Hara, in Ongakunotomosya



"Hiseki gave them a limpid hue, linear, as if playing a celesta. The ups and downs kept to a minimum, with exceptional articulation that fit perfectly in the atmosphere created by the works of Yoshimatsu."


Masahiko Takatsuka, in Ongakugendai


"Clarity, delicacy, rigor, insight, emotion contained ... masterful interpretation of Hisako Hiseki"
Cristina Viñas, in Promoartyou Cultural Magazine
See reviews of this concert previously released: