imagen): ?>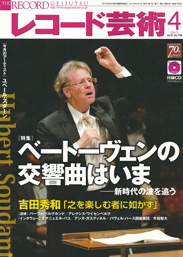 The last studio work of Hisako Hiseki has been chosen by the prestigious Japanese magazine as the second best record of April 2012.
This is not the first time that Hiseki reaches the top of the Record Geijutsu ranking. Last February the record Iberia&Suite Española reached the first position and, previously, the live record of the Concert in the Sagrada Familia temple and the CD Goyescas had also got the second position in the ranking.

El Universo de la Música Española
is a double CD including pieces by composers such as Granados, Montsalvatge or Falla, performed with an extreme sensitivity and an impeccable elegance. In short, we have a new record of Hisako Hiseki that has been well received by critics worldwide.